From manufacturing to marketing, automation is the key to efficiency for almost every operation of your business. Managing your Shopify online store is no exception! Fortunately, Shopify has its own automation tool "Shopify Flow" with a user-friendly interface and robust capabilities.
But wait! Is it just another Shopify feature only available for the Shopify Plus Merchants? If you're also a non-plus merchant, you might be seeking an answer to this question. So, here we are with a quick guide to assist you.
Let's find it out!
Table Of Content
What is Shopify Flow?
Shopify Flow is an automation tool with custom-built workflows designed to automate processes and make them more efficient than ever. Also, the tool features pre-installed templates and a three-step visual builder based on Trigger, Condition, and Action Logic.
It means you can create automated workflows in just a few clicks. Unfortunately, it's an exclusive Shopify feature available only to Shopify Plus users. Yes, you read that right! Shopify Flow is NOT for Non-Plus merchants using the basic membership plan.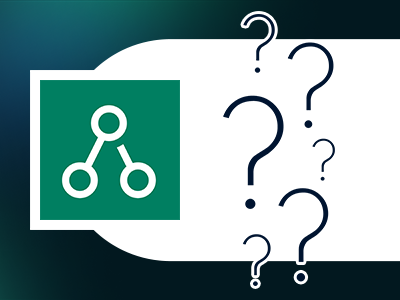 Why Should You Use Shopify Flow?
So, it's finally a question, is it worth investing $2000 per month in Shopify Plus to access Shopify Flow? Before you invest, you must know what Shopify Flow can do for you and whether the tool is as effective as it pretends or not.
Efficient order management
Being a Shopify merchant, you may have high-risk orders that need cancellation to prevent fraud. You can utilize Shopify Flow to automatically identify, cancel high-risk orders and restock the products without any third-party software.
With Shopify Flow, it becomes really easy to create triggers and set the workflow for automatic risk detection. You can choose from the nine default triggers and even increase them using third-party apps.
Automated operations
While discussing Shopify Flow, we have used the word "Automation" several times. The tool is designed to save time and effort on activities such as stock control, campaign management, customer management, product addition, and more.
For instance, it places tags such as low items left or out of stock and removes them temporarily from the store unless they are back in stock.
Better management of multiple orders
Being a merchant, you may not be selling just a pile of goods to a restricted customer base. Here Shopify Flow can help you manage thousands of orders with different conditions. Thanks to its multiple conditional statements, it makes you handle large and complicated orders in a breeze.
Suppose a customer has ordered multiple products to avail of a discount code. The multiple conditional statements may automatically process the order along with hundreds of the same kind. Also, you can set rules dedicated to a specific outcome for each case.
Eliminate human errors
It's no surprise that any tasks we do manually always carry a risk of human error. If you're managing thousands of customers and products, a single mistake can interrupt the user experience. Shopify Flow automatically performs highly complicated tasks without any human errors.
Not only it saves time, but the tool also ensures accuracy and reliability while performing any activity. You can reconsider the example of restocking products as discussed above for better clarity.

Alternatives to Shopify Flow for Non-Plus Merchants:
Despite its productive features, a merchant may still think twice before investing $2000 per month in Shopify Flow. Don't worry! If you don't want to invest in Shopify Plus, you can utilize the cost-effective alternatives to Shopify Flow.
Let's see what we have brought for you!
Mesa

When it comes to replacing Shopify Flow, Mesa might be the best option with in-built API and SDK functionalities. It integrates with Dropbox and Google Drive using Mesa FTP connector and enables you to create Shopify workflows and more.
From tagging to scheduling, Mesa can offer you everything you need for Shopify automation just like Shopify Flow. There's an inclusion of a library that features enterprise-level integrations such as Omnisend to improve the functionalities of your online store.
Parabola


Parabola is a partially automated web application that can be used to automate the Shopify store from the browser. Thanks to its integration recipes, flows, and drag & drop interface, Parabola doesn't need any coding for Shopify automation.
Whether it's transactional workflow or triggers, the tool can efficiently handle the automation you need. But the only problem is it keeps asking for permission to perform any task and may be hectic for merchants with a busy schedule.
Alloy


We may have mentioned Alloy in the last but it's the most precise alternative to Shopify Flow for Non-Plus merchants. It's an incredible eCommerce automation tool with hundreds of integration templates to customize and automate your Shopify store.
Furthermore, you can access premium features such as time-based triggers, shipping labels, inventory, and order management using Alloy.
Conclusion:
In conclusion, Shopify Flow enables everyone to automate their process by custom-building workflows with pre-made templates and a visual builder. But it has one major downside: it is exclusive to Shopify Plus members only.
If you're not part of the Plus family, unfortunately, you won't be able to enjoy the benefits that this automation tool offers. Therefore, it leaves non-Plus merchants at a bit of a disadvantage when compared to those with the Plus membership plan.
If you're looking for tools to help make your business processes easier and more efficient, and think an automation tool like Shopify Flow would be a good fit, then look no further! Contact us for Shopify Plus development services today! We would love to work with you.