2023 is an exciting time for businesses looking to expand their e-commerce presence. Shopify white label services have become increasingly popular and can provide a cost-effective way to create, customize, maintain, and manage your client's e-commerce store.
With white labeling services, you can give your business a professional look without investing in costly web development services or technology. White labeling a Shopify store also allows you to have complete control over the design, features, and functionalities like it's your own product.
But it's finally a question: Which Shopify white-label services do you need or can't it be done with a private label? Read on to figure that out!
White Label vs. Private Label on Shopify: What's the Difference?
White labeling on Shopify is basically taking a third-party custom template and using it to create an e-commerce store. These templates are created by the Shopify team and provide most of the features that businesses need.
For instance, you can take payment processing, shipping setup, and product catalogs as examples. You can then customize these templates to fit your brand's visuals and design language.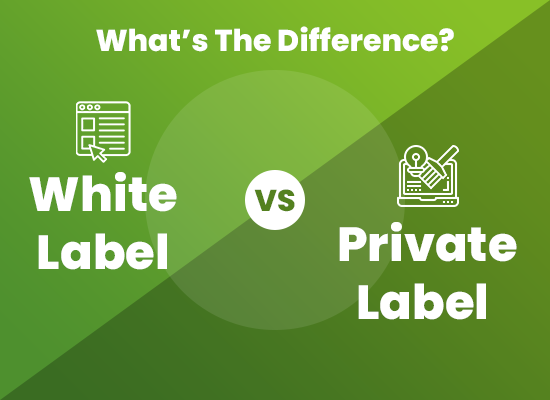 Private Labeling on Shopify involves creating your own custom e-commerce platform from scratch or starting with a pre-made platform like WordPress or Magento but adding customizations to make it unique for your business.
Private-label platforms tend to cost more than white-label ones since you must pay for web development services or buy/license technology in order to build it.
Top 6 Shopify White Label Services to Equip in 2023
Now, you know how Shopify white label services can be more worthwhile than the private label ones. We have created a list of essential services that can streamline your business reputation among eCommerce clients. Let's get started!

Shopify UI Development
Whether it's Shopify or any eCommerce platform, an interactive and well-built store UI is the key to winning your client's heart. Shopify supports an intense level of customization from Shopify admin to cart attributes.
All you need is professional white-label Shopify development from an experienced team. As service providers have experience and tools, they can facilitate you with custom Shopify theme development. You can submit that to your client as your company develops it!
Shopify Store Development
If you're looking to build a Shopify store from scratch, Shopify store development is your go-to option. Professional white label services include customizing the look and feel of a shop page as well as configuring navigation options, product categories, payment gateway integration, etc.
This way you can create a fully functional and visually appealing eCommerce website with features tailored to your client's needs. A white-label Shopify agency can help you build your online stores in Shopify. You can also get assistance with essential store features such as product catalogs, payment processing, shipping options, etc.
Shopify API Integration
Integration of third-party services is often a must for running an online store. Shopify provides extensive API support to help you quickly and easily integrate your store with services such as payment gateways, shipping carriers, ERP systems, CRM solutions, etc.
The process involves setting up the connection between the two platforms and configuring them to communicate effectively. Professional white-label Shopify API integration services can make this process much simpler and ensure that everything is set up correctly for maximum efficiency.
Customer Support and Maintenance
Customer support and maintenance are key to running any successful eCommerce business. This includes providing timely assistance with store-related issues, managing customer inquiries, resolving technical glitches, and more.
Hiring a reliable team of white-label Shopify developers can give you the advantage of round-the-clock customer support and maintenance services so that your customers feel valued and your operations run smoothly.

Shopify Store Optimization
For an online store to perform well in search engine rankings, it needs to be properly optimized for SEO. This requires ensuring that all aspects of the website from content to design are according to Google standards.
White-label Shopify store optimization services can help you maximize your organic traffic by optimizing the code and content of your store for SEO. This can include keyword research, content optimization, image optimization, schema markup, and more.
Theme Design Customization
Customizing the Shopify theme design is essential for creating a unique look and feel for your store. Professional white-label Shopify theme design services can help you customize the existing themes or even create one from scratch to meet your client's exact needs.
You can add custom elements such as page layouts, fonts, colors, images, and more to give your store a professional look that stands out from the competition. Also, you can expect optimization of the design for mobile devices to boost the shopping experience on every device.
Conclusion — Impressing eCommerce clients was never too convenient!
The advent of white labeling services has opened up a new world of opportunities for businesses looking to join or expand their e-commerce presence. With Shopify white label services, business owners can access cost-effective solutions empowering them to design and manage their stores.
White labeling also provides a layer of customization that allows entrepreneurs to craft unique sites tailored specifically for their target audience.
Ultimately, these solutions make it easy for business owners to create attractive e-commerce stores without investing in in-house development.
As the demand for e-commerce continues to rise, white labeling will become an invaluable asset for business owners looking for simpler yet more productive eCommerce solutions. So is having an expert white labeling company like Webgarh Solutions at your side.